It's another week, another Friday, and yet the same old story from me. How is it Friday already?! This week has been very quiet on the blogging front (I really am a rubbish blogger) as my health is really holding me back right now but what can you do? Last Saturday I visited my very poorly Grandma and when we got back home, Bear went to visit his Dad on Sunday and I spent about 8hrs doing homework and tests for my accountancy qualification. I then did very similar on Monday. Heck, it was hard going. On Tuesday, I had my last lesson with my teacher before my next exam in a fortnight's time. Due to half term, there is no lesson next week and so I just need to do practice exam after practice exam. I have to admit that I am not very confident but fingers crossed, if I can just make it click in my head, I'll get through it.
Other than that not much has happened. I can tell you that I went out last night – like proper out. Not to a friend's for a coffee but to the pub for food and a pub quiz. Ok, the younger ones of you might have thought that when I said proper out, that I had been night clubbing or something, but for me, it was the biggest night out I've had in years! It was in aid of my son's school and was the first fundraiser that the new PTA had organised. Oh and yes, I was kind of told that I am going to be part of the PTA a couple of weeks ago (by a very lovely but slightly scary-until-you-know-her Mum (!)) as I have 'balls' and low an behold, I am now the Treasurer. If I could add a grimace emoji, I probably would……! It's all good really as it puts some of my recent accountancy learning into practice and I have just deposited the hard-earned cash this morning.
So, this week, the only thing that I have shared, was a Living Arrow's picture post of my Grandma, Bear and I. If you would like to have a read of any of my other posts, feel free to look through my categories and see if anything else takes your fancy.
As ever, I hope you've all had a good week and I look forward to hearing and reading about what you have been up to.
On to the blog share:
Visit the blog, link up your homepage and join the #weekendblogshare
Click To Tweet
Please note to link your HOMEPAGE and not an individual post. Thank you!
Joining this linky will require you to comment on a minimum of 3 posts.
I will personally comment on every post.
Please:
• visit the 2 blogs ahead of you in the linky and leave a meaningful comment
• comment on 1 of my blog posts
• add #weekendblogshare to your comment so writers know how you found them
• add my blog badge to a post each week or into your sidebar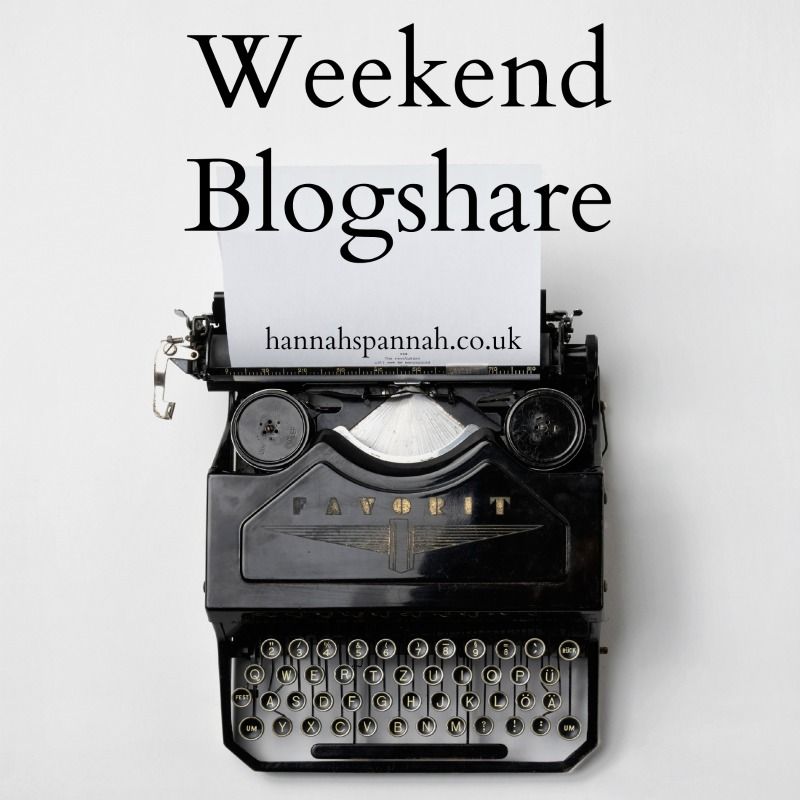 Thank you for joining us and I look forward to reading your posts. If you are looking for other Linky's to join, scroll down for the Big List of Linkys.
BEFORE YOU LINK – PLEASE READ THE RULES AND LINK TO YOUR HOMEPAGE. THANK YOU!

Loading InLinkz ...
Love