Happy Friday!
I am hanging my head in shame. I am a terrible linky host. Life is just pretty hard right now and I've been keeping the linky live but not putting the effort in. However, by the time this is live, I hope to have commented on everyone's posts and am going to stay on top of it. It's time to stand tall, try and push the negativity away and look for the positive in everything – even if I can't see it at first.
Bear and I had a lovely weekend of crafting, cooking and baking together, relaxing and playing games. He was quite tired and although he did go for a bike ride on Sunday with my parents, he was more than happy to just relax. On Monday, I found out why as he developed a bad cold and horrid dose of croup. He came out of school with it and I took him straight to the dr's and he needed a 3 day course of steroids. Poor lamb. It's one of the hardest illnesses for me to deal with as he needs to sleep quite upright and on his side as anything else means he can end up in a dangerous coughing attack that can last hours. Regardless though, he coughs all night long and then is awake early as the steroids effect him. Not a lot of sleep was had and by Wednesday, I was a bit of a zombie. I think it's one of the hardest time to be a single parent.
This week, I have posted:
As ever, I hope you've all had a good week and I look forward to hearing and reading about what you have been up to.
On to the blog share:
Visit the blog, link up your homepage and join the #weekendblogshare
Click To Tweet
Please note to link your HOMEPAGE and not an individual post. Thank you!
Joining this linky will require you to comment on a minimum of 3 posts.
I will personally comment on every post.
Please:
• visit the 2 blogs ahead of you in the linky and leave a meaningful comment
• comment on 1 of my blog posts
• add #weekendblogshare to your comment so writers know how you found them
• add my blog badge to a post each week or into your sidebar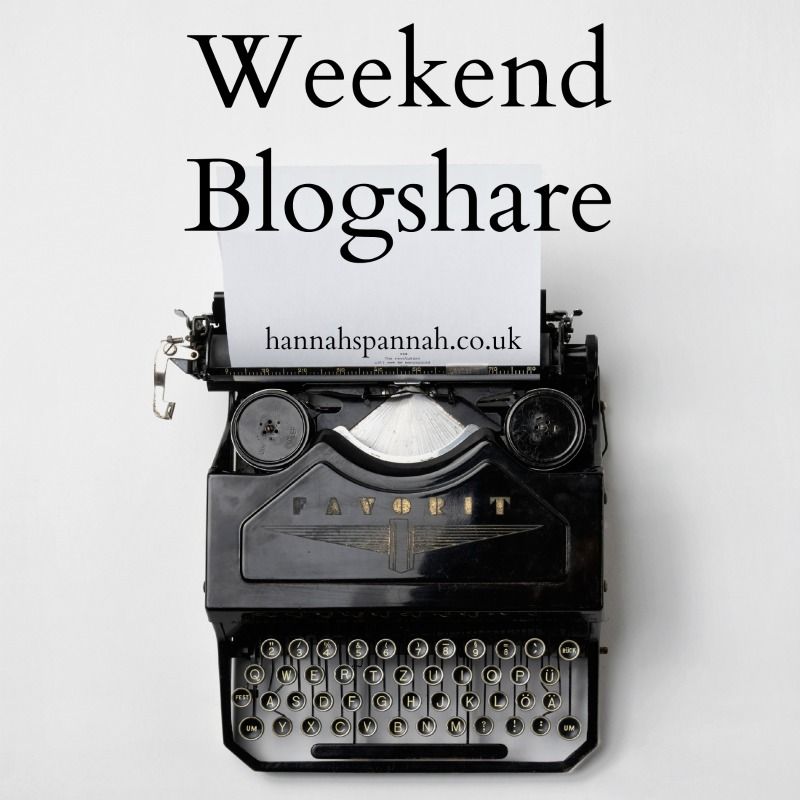 Thank you for joining us and I look forward to reading your posts. If you are looking for other Linky's to join, scroll down for the Big List of Linkys.
BEFORE YOU LINK – PLEASE READ THE RULES AND LINK TO YOUR HOMEPAGE. THANK YOU!
Loading InLinkz ...
Love