Morning. Somehow, it's that day of the week again. Friday seems to be steamrolling each week. I'm sure it's early this week but apparently not. We've had a very quiet week after an eventful weekend and I think we've all been in need of it.
On Saturday, we had a quiet day at home, sorting a few bits, playing, relaxing and doing the odd job. Bear managed to make a very dirty job into a lot of fun….
So on Sunday, which was my Mum's birthday, off Bear went to his Dad's house and I decided that I'd treat myself to a quick box of hair dye to lighten my poor hair that relies on the sun to lighten up. No sun for f o r e v e r = dark hair.
I sat in the bath with the dye doing it's thing and suddenly, my Mum called. Dad was very poorly, the ambulance was there and could I collect the dog? Well of course I could. The dye was washed out, too early for it to have done anything and I raced over to my parent's house, just in time to see them go off in the ambulance. It turns out that my dad's new medication for long undiagnosed Crohns Disease had made him very poorly, he'd been fighting gastroenteritis on top, his kidney's weren't happy and he had had what they are calling a 'baby' heart attack – his fourth heart attack so far I think. He'd lost consciousness which had been very scary for Mum but thankfully, he is home and recovering.
That evening, whilst I was visiting my Dad and collecting my Mum from the hospital, my phone rang and time it was Bear's dad. Bear wanted to talk to me before going to bed apparently but in actual fact he burst into tears and wanted to come home! Bless his heart. I was an hour away and so had to drag Mum with me so that I could get him home and into bed at a decent time. 9.15pm he fell asleep. Oh dear.
So all of that has meant a quiet week. I've been resting as much as I can in an attempt to try and build some energy up but so far it's not working!
This week, I have posted:
How to make a beautiful Easter Wreath
Living Arrows Week 11
How to make Vegan Chocolate Bark for Easter
As ever, I hope you've all had a good week and I look forward to hearing and reading about what you have been up to.
On to the blog share:
Visit the blog, link up your homepage and join the #weekendblogshare
Click To Tweet
Please note to link your HOMEPAGE and not an individual post. Thank you!
Joining this linky will require you to comment on a minimum of 3 posts.
I will personally comment on every post.
Please:
• visit the 2 blogs ahead of you in the linky and leave a meaningful comment
• comment on 1 of my blog posts
• add #weekendblogshare to your comment so writers know how you found them
• add my blog badge to a post each week or into your sidebar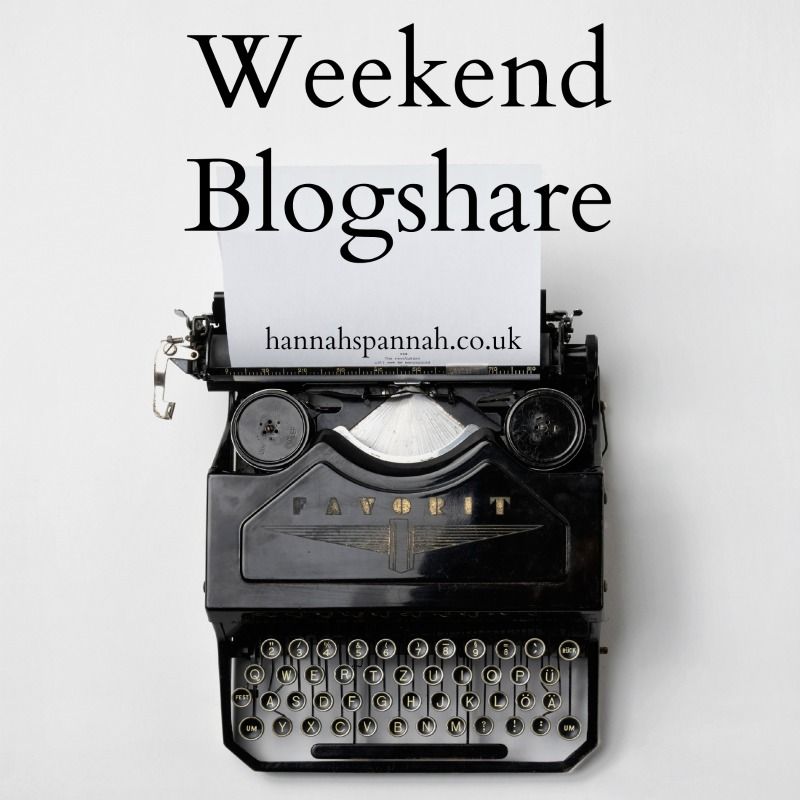 Thank you for joining us and I look forward to reading your posts. If you are looking for other Linky's to join, scroll down for the Big List of Linkys.
BEFORE YOU LINK – PLEASE READ THE RULES AND LINK TO YOUR HOMEPAGE. THANK YOU!
Loading InLinkz ...
Love