Happy Friday everyone. Welcome back to the Weekend Blog Share.
How has your week been? Have you trimmed your tree? Decorated your house? As Bear spends Sunday's with his Dad, we decided to decorate last Saturday and we had such a lovely time. I put the Christmas music on, lit some Christmas scented candles and this year has to be the best year yet for participation. We have an artificial Christmas tree that I got in the January sales some years ago. I'd love a real tree but it's another expense at the most expensive time of the year for me and so we stick with this one. All the branches are coded with letters so you know which ones to put where and Bear loved finding them, matching them and putting it together.
My parents also came over which was nice an d it really kicked off the festive spirit in our house. This week, the poor boy has been poorly, a g a i n, poor kid. He's had a bad head cold with a temperature and ear ache and so has had a couple of days of school but has happily managed two days in a row so fingers crossed, it's now behind us.
This week, I have written about:
and my favourite Christmas craft
On to the blog share:
Visit the blog, link up your homepage and join the #weekendblogshare
Click To Tweet
Please note to link your HOMEPAGE and not an individual post. Thank you!
Joining this linky will require you to comment on a minimum of 3 posts.
I will personally comment on every post.
Please:
• visit the 2 blogs ahead of you in the linky and leave a meaningful comment
• comment on 1 of my blog posts
• add #weekendblogshare to your comment so writers know how you found them
• add my blog badge to a post each week or into your sidebar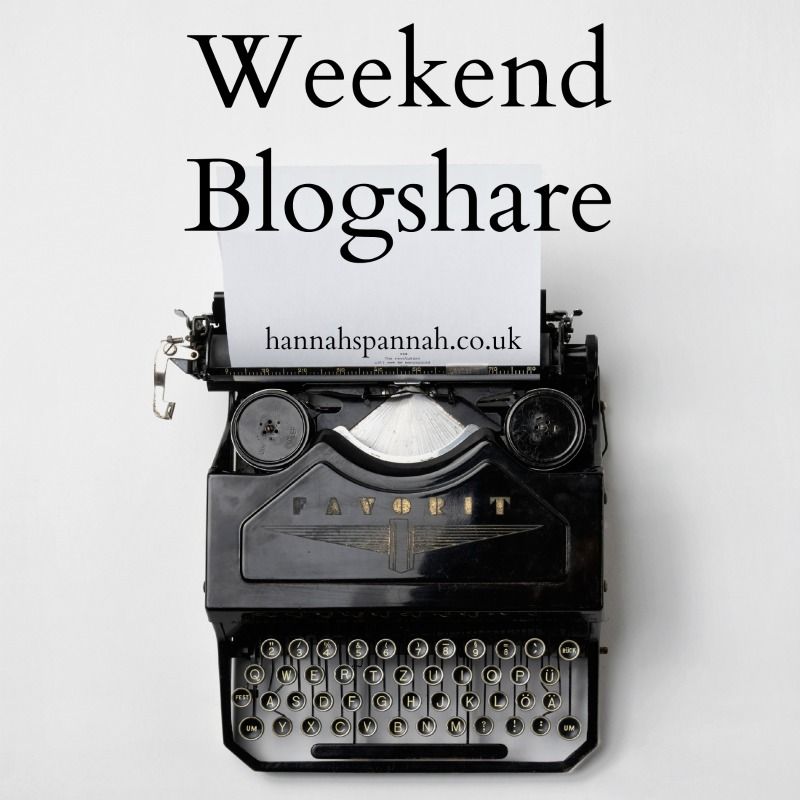 Thank you for joining us and I look forward to reading your posts. If you are looking for other Linky's to join, scroll down for the Big List of Linkys.
BEFORE YOU LINK – PLEASE READ THE RULES AND LINK TO YOUR

HOMEPAGE.

THANK YOU!
Loading InLinkz ...
Love