Yay, it's that time of the week again and after a week off, I am re energised and fully caught up with my commenting thank goodness! Sorry to those of you who waited a long time. Since last Friday, the dude and I have not done a great deal. On Saturday, I took him swimming which was great fun and we followed that with chocolate brownie making – Bear managed all by himself. Clever boy.
On Sunday he was with his Dad after school on Monday night, my poor boy started with a stomach bug. This meant 48 hours off school which was tricky as I should have been at my accounts class and had lots to do, however, I would be lying if I didn't say that getting an extra 2 days snuggled up, playing lego with my boy, was not a brilliant bonus. Just a shame he had to be so violently sick to warrant it. That's that really. I blogged a little health update yesterday and have about 15 posts in drafts but that doesn't count does it.
So thank you for returning after the break last week and on to the link up.
Visit the blog, link up your homepage and join the #weekendblogshare
Click To Tweet
Please note to link your HOMEPAGE and not an individual post. Thank you!
Joining this linky will require you to comment on a minimum of 3 posts.
I will personally comment on every post.
Please:
• visit the 2 blogs ahead of you in the linky and leave a meaningful comment
• comment on 1 of my blog posts
• add #weekendblogshare to your comment so writers know how you found them
• add my blog badge to a post each week or into your sidebar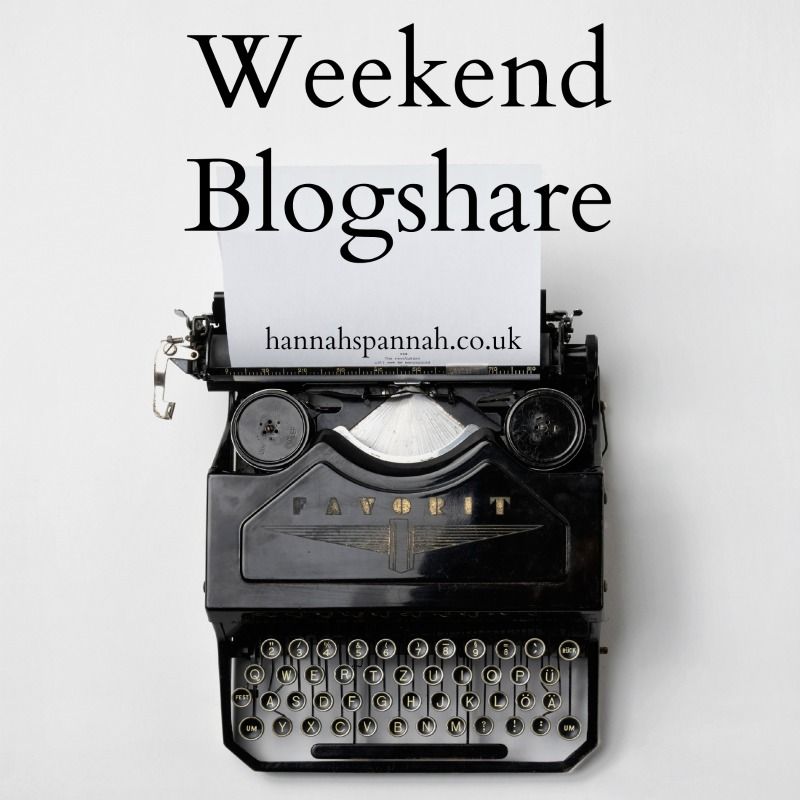 Thank you for joining us and I look forward to reading your posts. If you are looking for other Linky's to join, scroll down for the Big List of Linkys.
BEFORE YOU LINK – PLEASE READ THE RULES AND LINK TO YOUR

HOMEPAGE.

THANK YOU!
Loading InLinkz ...
Love