Hola,
It's the last Weekend Blog Share before Christmas! I may run one between Christmas and New Year but will have to see how we go and what you guys think.
The run up to Christmas has been manic for me. I just feel as though I am chasing my tail and never catching it. I am so woefully behind on reading our blog posts and leaving comments as I can hardly read without falling asleep but I promise to catch up before the next blog share. I am really sorry.
This week, I managed to cobble together a Christmas Jumper for Bear yesterday and although it looks a little dubious, he was happy with it and that's all that counts. I remembered at 9.30pm the night before, that I didn't have one for him and so an old jumper, a santa hat and various other things were sewn on in haste!
This week, I have written:
How to make a
we reviewed:
I wrote about our fabulous Num Noms advent calendar
and gave a few tips about
On to the blog share:
Visit the blog, link up your homepage and join the #weekendblogshare
Click To Tweet
Please note to link your HOMEPAGE and not an individual post. Thank you!
Joining this linky will require you to comment on a minimum of 3 posts.
I will personally comment on every post.
Please:
• visit the 2 blogs ahead of you in the linky and leave a meaningful comment
• comment on 1 of my blog posts
• add #weekendblogshare to your comment so writers know how you found them
• add my blog badge to a post each week or into your sidebar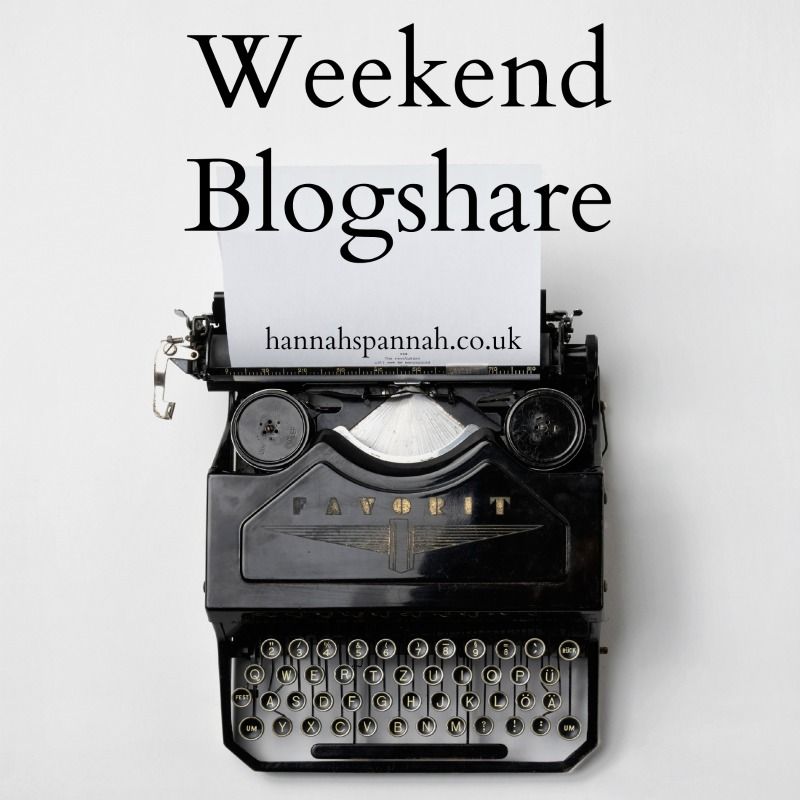 Thank you for joining us and I look forward to reading your posts. If you are looking for other Linky's to join, scroll down for the Big List of Linkys.
BEFORE YOU LINK – PLEASE READ THE RULES AND LINK TO YOUR

HOMEPAGE.

THANK YOU!
Loading InLinkz ...
Love