Hello, hello, it's Friday. Friyay!
This week has been a funny week for me. It was my son's first full week at school, having started last week, for the first time. He is loving it. He run's to line up when the bell is rung and is always happy to return. He is tired though and I think he is just beginning to miss being at home as much. It's even harder for him as he only has Saturday with me and then is with his Dad on a Sunday. He loves being with his Dad at the moment which is brilliant but he's obviously used to being at home much more than he is.
I'm feeling a little bit lost to be fair and I'm struggling to find a routine but I know that I'll get there time, it's a big adjustment for us both.
On Monday though, he came home from School and it was warm and sunny which meant only one thing – water fight! He giggled and loved bouncing on the trampoline whilst I threw water at him. He got his own back on me in the end though…….
So that was our week. On to the blogshare.
Joining this linky will require you to comment on a minimum of 3 posts.
I will personally comment on every post.
Please:
• visit the 2 blogs ahead of you in the linky and leave a meaningful comment
• comment on 1 of my blog posts
• add #weekendblogshare to your comment so writers know how you found them
• add my blog badge to a post each week or into your sidebar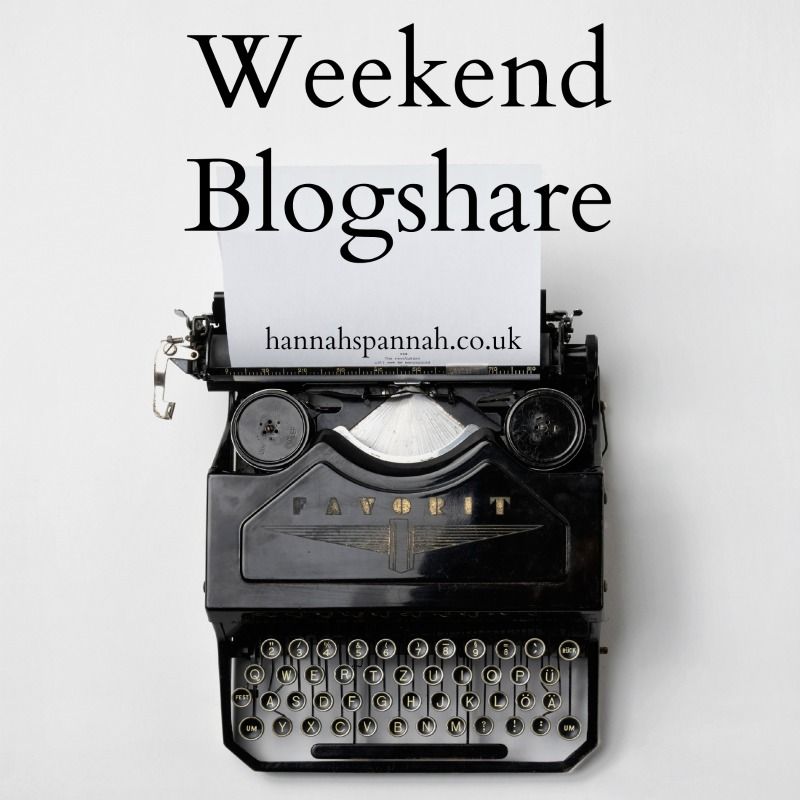 Thank you for joining us and I look forward to reading your posts.
Loading InLinkz ...
Love