Welcome back to the weekend blog share. Thanks for popping in to see us.
I always start the week with a little hello from me and a bit about our week and so let me tell you about this week. Life is pretty simple at the moment. We've settled into a good morning routine before School and I'm so proud of Bear as he is taking it all in his stride. Most nights follow the same format of getting home, changing out of his uniform, playing and chatting together, tea, bath and bed. We sometimes squeeze a dog walk in but I mostly take Bella out before I collect Bear from school as he gets no time to play with his toys if not and bedtime gets pushed back a little later, but he really needs to be asleep by 7pm otherwise he just gets a bit too 'wired'.
Last Saturday looked like a bright but cooler day and for some reason, going to the beach popped into my head as something to do. I asked Bear and his immediate answer was yes, and so we drove to the coast (about 45 mins) and were greeted by glorious sunshine. Hurrah.
I bought him some proper waders a year or so ago and they are priceless in my opinion. No matter how well we have tucked or strapped waterproof trousers and wellies together, my son always ends up with freezing feet, wellies full of water and trousers slowly soaking up the water from his ankles up. These waders, with the wellies welded to the trousers, just as fishermen would wear, get rid of all of those problems and mean that he can paddle in the sea or as many muddy puddles as he likes, and still stay dry. Genius.
So that was our week in a nutshell. On to the blogshare.
Joining this linky will require you to comment on a minimum of 3 posts.
I will personally comment on every post.
Please:
• visit the 2 blogs ahead of you in the linky and leave a meaningful comment
• comment on 1 of my blog posts
• add #weekendblogshare to your comment so writers know how you found them
• add my blog badge to a post each week or into your sidebar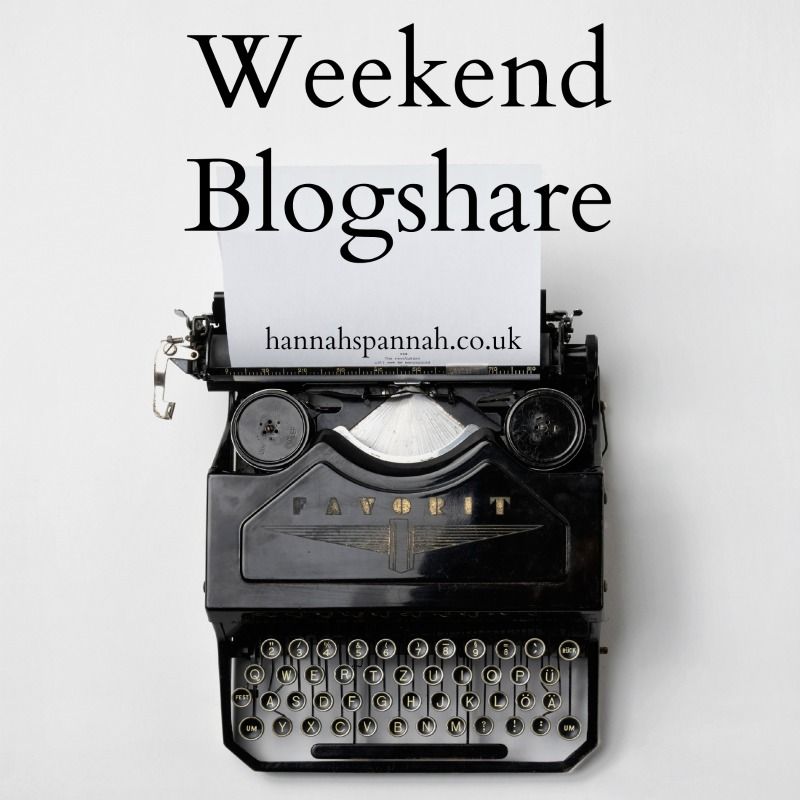 Thank you for joining us and I look forward to reading your posts. If you are looking for other Linky's to join, scroll down for the Big List of Linkys.
Loading InLinkz ...
Love