Welcome back to the weekend blog share. Thanks for popping in to see us.
We've had a great week so far. Last friday, there was a Macmillan Cancer Research bake sale at school, for which I baked Marry Berry's Apple Cake with some of school's apples. It is such a great recipe that if you fancy it, you really should make it. It's fab with custard! So parents that were able, went for coffee and cake and the children were allowed out of class to join us which was lovely.
We then went to see a friend's new arrival – a beautiful baby girl and I got to have gorgeous newborn snuggles. I then made my entry for last week's Great Bloggers Bake Off whilst trying to slim. Hmm. That was hard! Lets just say that I wasn't on plan…
This week is a short week at school – today is a teacher training day and any guesses where my son wants to go? The farm. More rope swing practice. We also had a lovely start to the day yesterday, school put on a 'bacon butty' morning as a little fundraiser which they do every now and then. We arrived at 8.30am and Bear had a bacon butty, and myself, a veggie sausage sandwich.
Not bad really.
On to the blogshare.
Joining this linky will require you to comment on a minimum of 3 posts.
I will personally comment on every post.
Please:
• visit the 2 blogs ahead of you in the linky and leave a meaningful comment
• comment on 1 of my blog posts
• add #weekendblogshare to your comment so writers know how you found them
• add my blog badge to a post each week or into your sidebar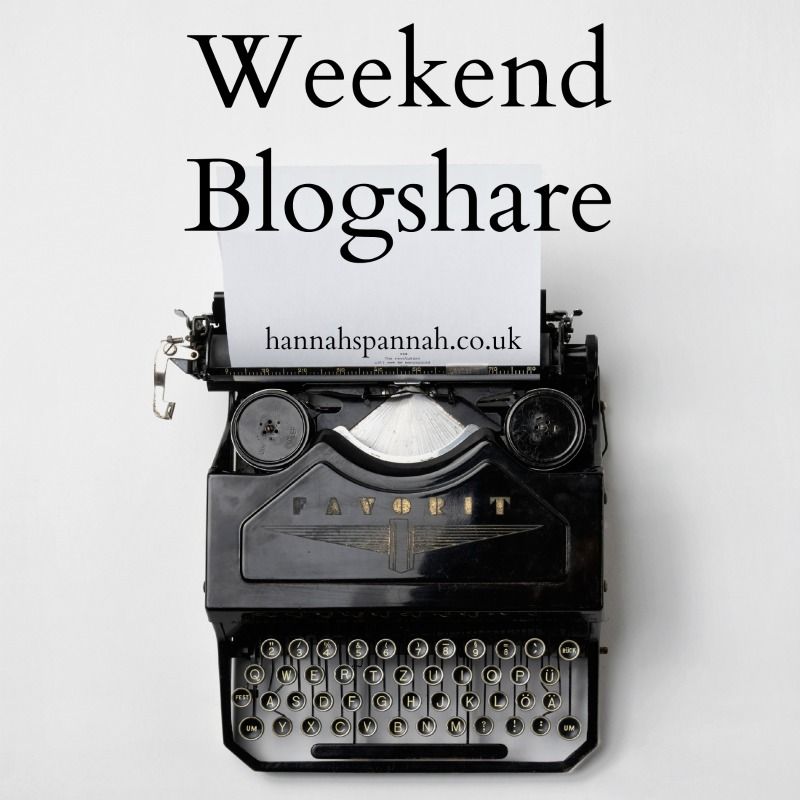 Thank you for joining us and I look forward to reading your posts. If you are looking for other Linky's to join, scroll down for the Big List of Linkys.
Loading InLinkz ...
Love