Hurrah. The Weekend Blog Share means that it's Friday again and this Friday heralds the beginning of the first half term holiday of the school year and the first week that I get my son back home after the big change of entering the school system. We have lots of exciting things planned for next week. We have a day at the theatre, a party, we will no doubt be at the farm before it closes for winter and I'm hoping to go Pumpkin picking as well.
Have you got much planned for half term or is it life as normal for year? If you have preschool aged children, the holidays aren't always that much fun as classes take a break and everywhere that you usually go is far too busy. Sorry, we'll now be joining the band of school ages children running around with totally abandonment.
This last week saw my wonderful Bear get an award at school which he collected in assembly, we visited a brilliant circus which was a new and very enjoyable experience and I was super proud that he stood up in Harvest Assembly and held the 'H' with confidence. It's a big thing to do in front of school and all the other parents when you're only 4 years old!
This week I have blogged about:
On to the blogshare.
Visit http://wp.me/p5Axlp-RG, link up your homepage and join the #weekendblogshare
Click To Tweet
Joining this linky will require you to comment on a minimum of 3 posts.
I will personally comment on every post.
Please:
• visit the 2 blogs ahead of you in the linky and leave a meaningful comment
• comment on 1 of my blog posts
• add #weekendblogshare to your comment so writers know how you found them
• add my blog badge to a post each week or into your sidebar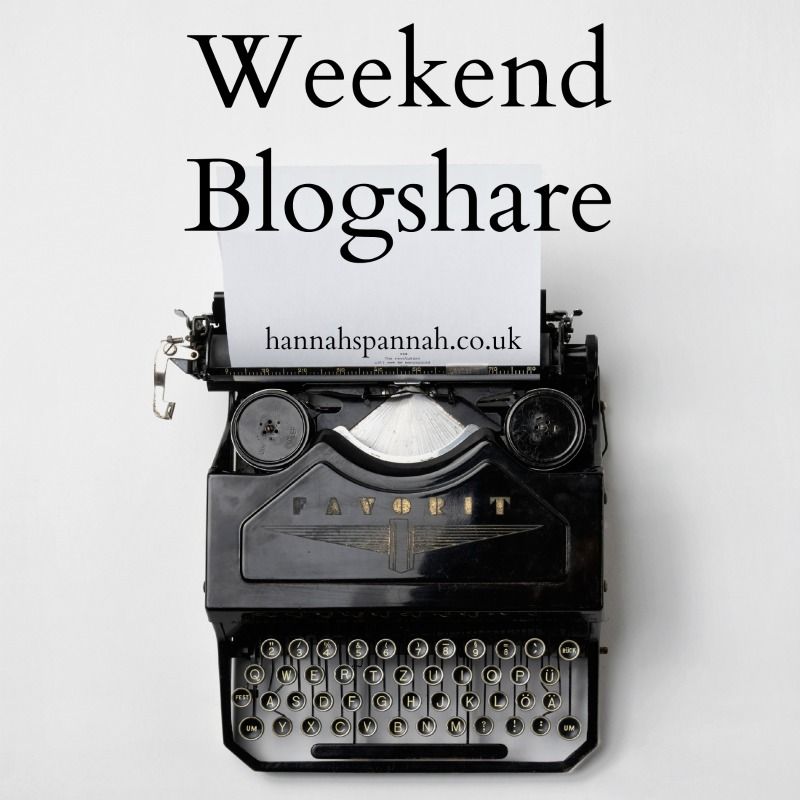 Thank you for joining us and I look forward to reading your posts. If you are looking for other Linky's to join, scroll down for the Big List of Linkys.
Loading InLinkz ...
Love