Well, the weather started off grey and cold but despite this, the flowers and new life pushed through and made their presence known. Then, the sun came out! Woo hoo! Welcome to our Early Spring and Easter picture round up.
We love to be out and about. My son needs the space and the freedom to explore, to move, to dig, build and run. We both need a break from the everyday 'slow down', 'calm down' and 'stop'.
This is what we have been up to recently:
a very happy boy who found a big puddle on a dog walk
new born lambs
daffodils, snowdrops and crocus's
lamb cuddles
narcissus
more lamb cuddles!
bubble fun
first EVER ice cream from an ice cream van
typical slide position!
diggers and dump trucks on the beach
guinea pig love
kite flying
calves
king of the castle
duckling
sandpit heaven
crocuses in our graveyard
home made, home blown Easter eggs
New Trampoline!
Easter chocolate
Early morning Dog walk and Bike ride
First ever Donkey ride on beach trip #2!
Beach selfie xxx
Do walk, river fun
Raspberry sauce!
SPLASH! Beach trip #3
Digging in our garden
I really feel as though we made the most of the Easter school holidays. Although little man only goes to preschool 2 mornings a week, I really miss him and with other playgroups and activities, I find that term time just ticks along and we do't have much time for spontaneity.
In the midst of all this, we had an Easter Egg hunt in the garden. I made a video for the little one last year and he loves it so much that I made another.
What have you been up to recently? Have you been anywhere new or had any new experiences?
I hope you liked our Early spring and Easter picture roundup and thank you for reading as always.
love x
Linking all week with:
Rambling woods
on Monday with: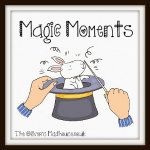 Tuesday Link